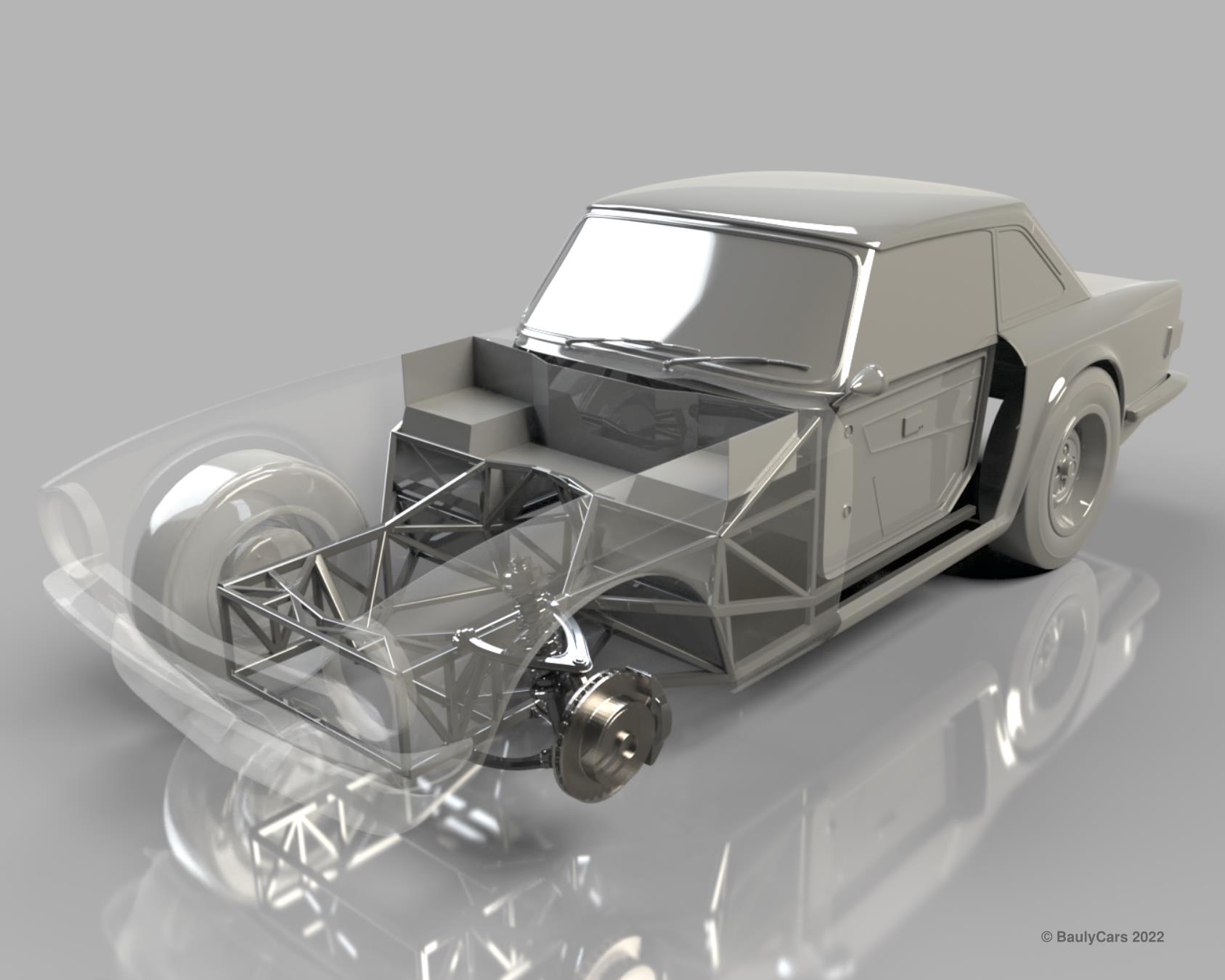 An all new chassis design carefully integrated with the original bodyshell, bringing a new level of handling, ride comfort and safety to the TR family…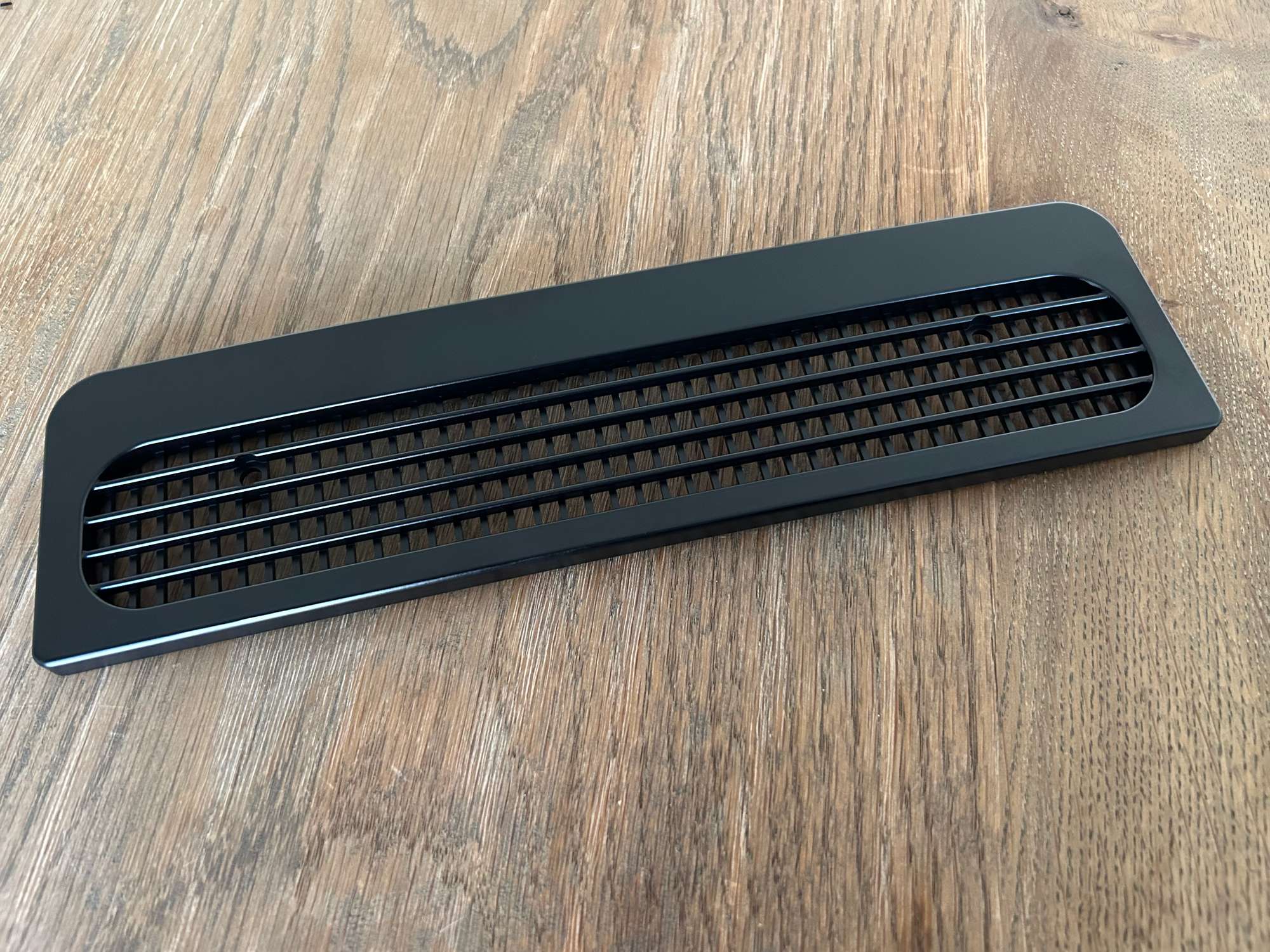 Scuttle Vent Cover
Stop leaves and other debris blocking your drainage hoses!
An all-new scuttle vent cover with finer grill spacing to stop larger debris making its way into the bodyshell plenum.
Direct replacement using the same fixing points, fully reversible, no other modifications required.
Designed by BaulyCars, machined from billet 6061 aluminium, bead-blasted and anodized in matte black.
We have a first run in-stock available for immediate shipping!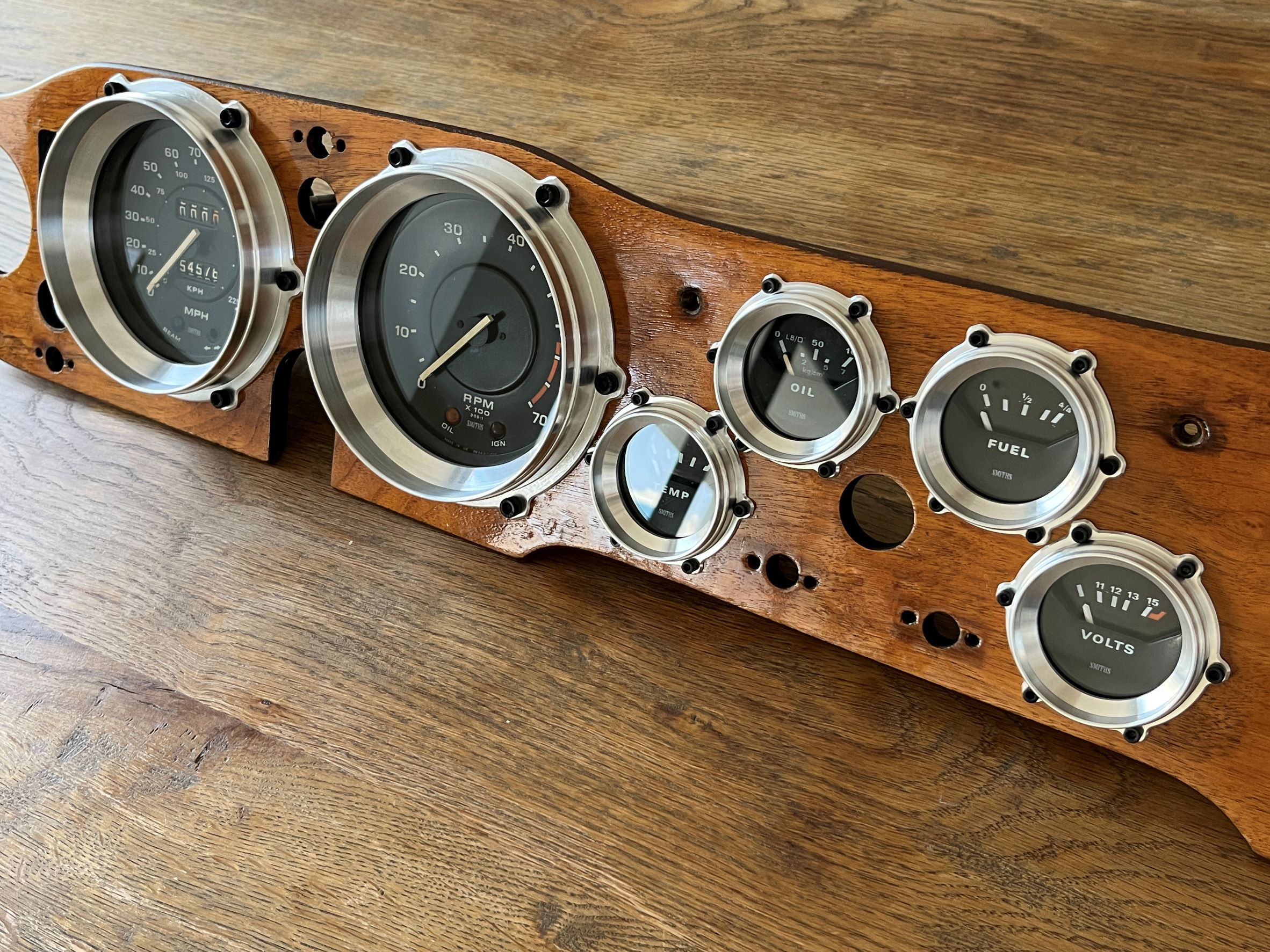 Gauge Bezels
Custom designed and CNC machined Gauge Bezels for the Smiths gauges in the TR6.
Profiled to form a matching fit over the Smiths gauges, giving new depth and detail to the gauges and dash overall.
Designed by BaulyCars and CNC machined from billet 6061 aluminium.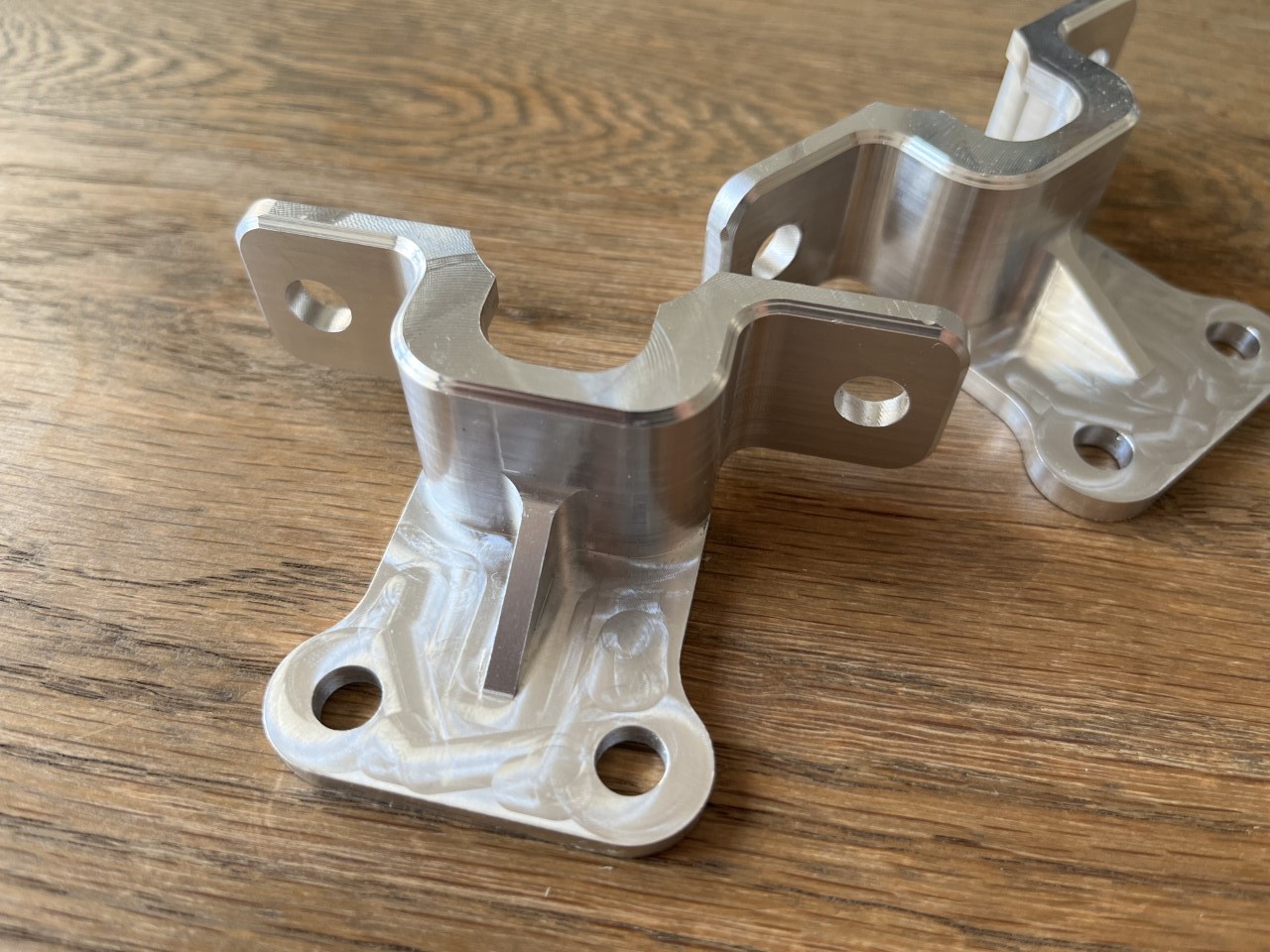 Steering Column Lifter Bracket
Our custom steering column lifter bracket re-positions the steering column, lifting the position of the steering wheel by approximately 20mm.
For those who like a driving position with a slightly higher steering wheel and seeking more space above the knees below the steering wheel with easier movement in/out of the car too.